What are the leading issues for liberal/progressive on forums today?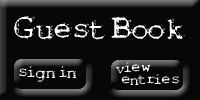 Activism is the way to win. If you are tired of people taken you for a fool you must speak to it. Make your voices heard, unite and make your statements loud and clear. People are tired of politicians that say they will do what we want then turn around and do something totally different. No more we say. Do what you say and say what you will do and only then will you get our votes.

Environment, Global Warming: Trade carbon offsets, be energy neutral, offset your carbon footprint. Commit yourself to trade energy use or your carbon use (footprint) with others. Make a trade directly with others! It's all on a voluntary bases and trust. Anyone that participates is here to voluntarily trade with others to reduce their carbon use (global warming factor) and help the environment. Make it happen one at a time. You can make a difference!